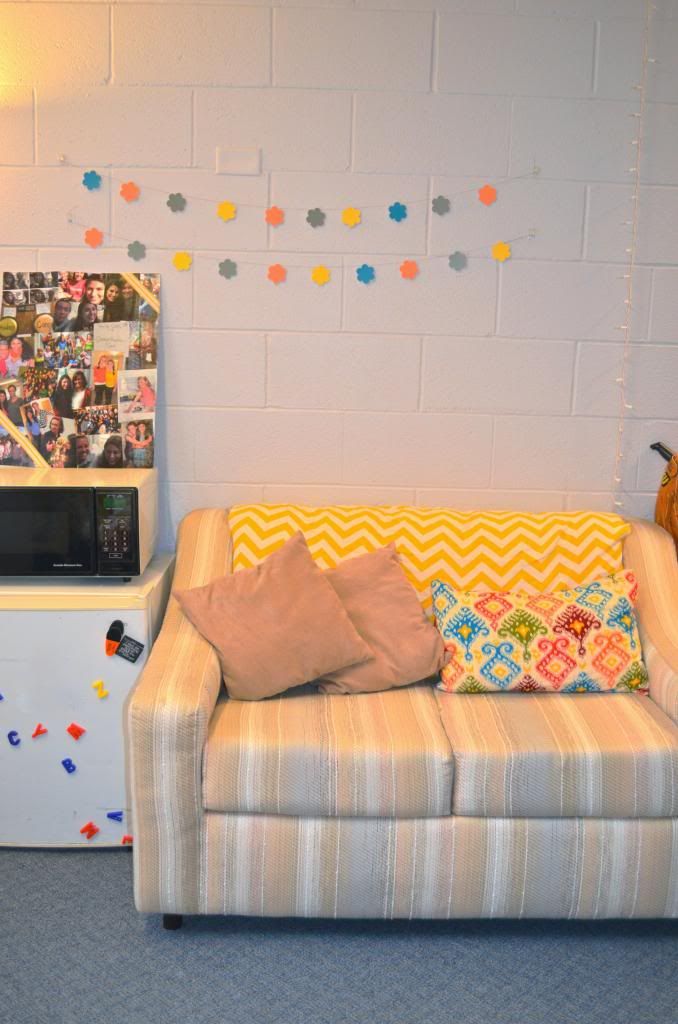 My roommate, Carey and I tried really hard to make our dorm room look nice. Neither of us had any experience with interior decorating, but we tried. I mean, I know it's my room so I'm a little biased, but I think we did pretty well.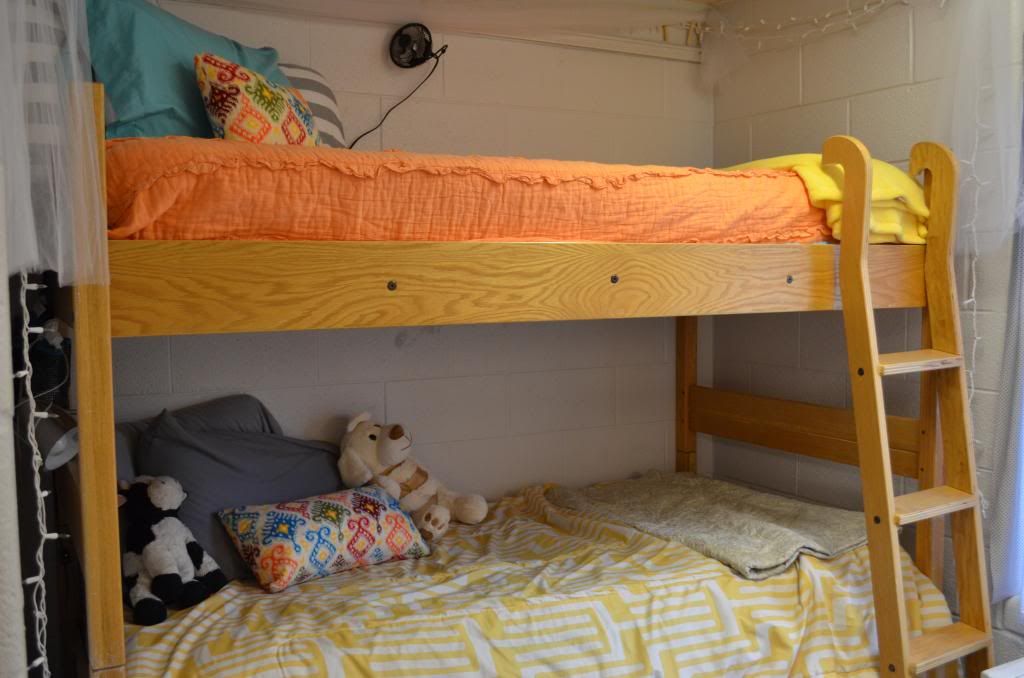 We picked a few colors- for us, it was light orange, grey, yellow, and a little bit of teal. From there, we basically tried to buy everything in those colors. It didn't really happen. Some things had more yellow, other things had more blue or orange. That's why I'm really glad we did these two crafts where we could pick our own colors.
First, I covered three pillows with a fabric that Carey and I both liked. One for our couch and one for each of our bed. And we also took paint samples (love free DIY projects!), made flower cutouts, and strung them together to make a pretty wall hanging.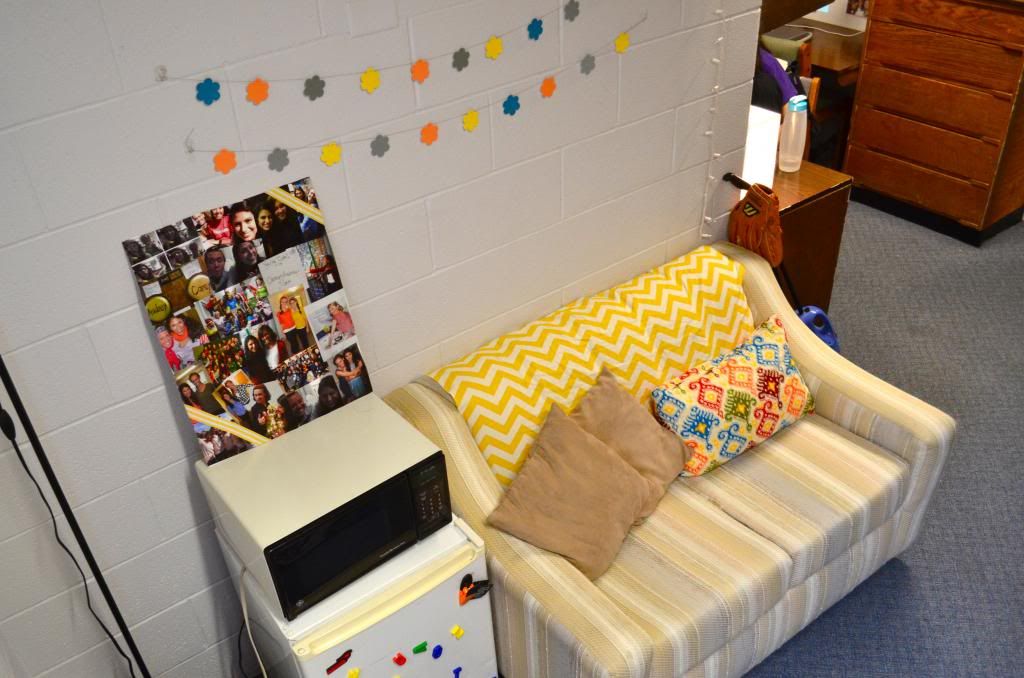 They're probably my favorite things in the room because first of all, Carey and I picked out all of the stuff together. And just because it was the first thing that we did as roommates! We both love the way it turned out. We think we have the cutest room.
I don't know if we'll keep it for next year- we might tweak some things. But for this year, it has been awesome to live in a colorful, bright, happy room.
What has been your favorite DIY piece for a dorm room?