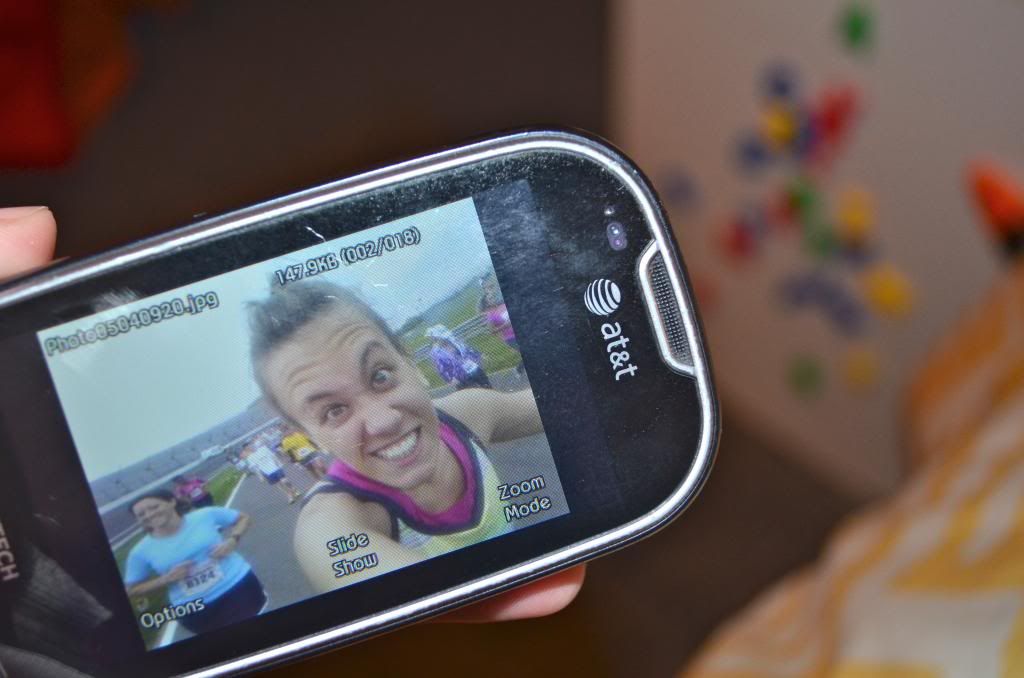 If you decide to run a half marathon, or any long race for that matter, there are so many little things that you can do to make or break your race. These are the tips that I knew, or wish I knew, before I started running.
Follow a training program. I did this last year and was so thankful because my body was used to it, but I kind of slacked this year and it was not a good idea.
Wear capris or pants- shorts are not a good idea.
Eat breakfast before you leave. Just a little something will do.
Drink water every time it's offered to you, but only a sip or two. Throw the cup and the rest of it on the ground. (The only time that littering is encouraged!)
Take something sugary to eat when it gets rough. I ate little jelly bean things called sports beans. The sugar gives you a burst of energy, plus they just taste good.
Make friends! Everyone there is going through the same feelings you are- excited, exhausted, determined, proud- take advantage of this and encourage each other.
Also, I decided to include an embarrassing camera picture from the hardest part of the race- the Indy 500 Track. It's the long and boring part. People, this is the look of determination.
Happy racing!