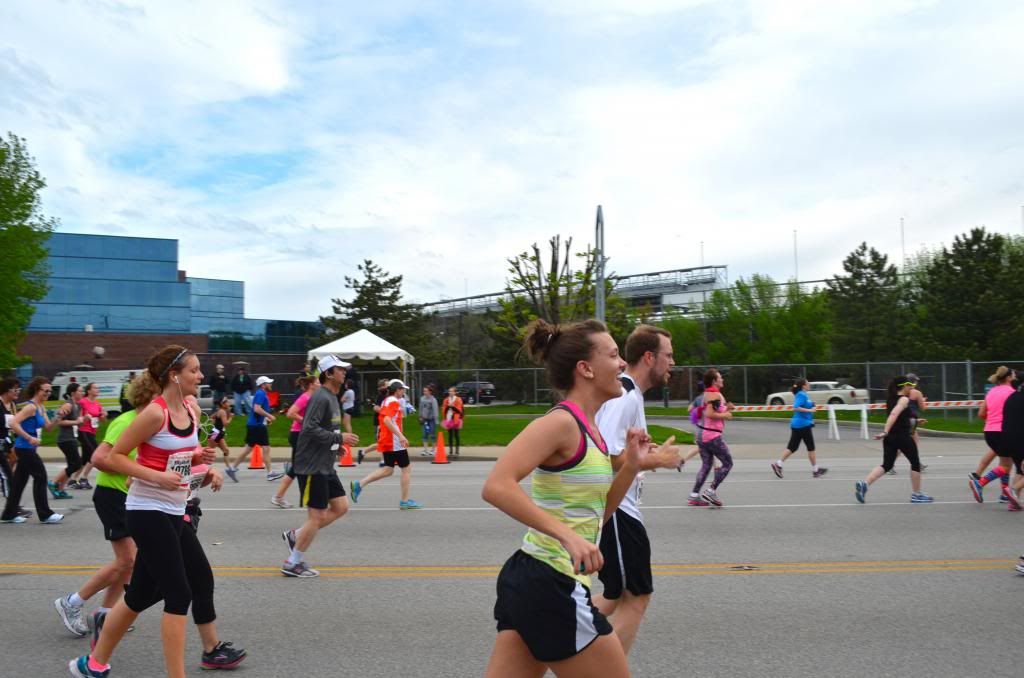 My roomie and I decided to run the Indy 500 Mini Marathon together this year! I ran it last year, so I kind of knew what to expect, but she was a first-timer. We split up after the first little bit- she finished fifteen minutes before me. I'm so proud of us.
Probably one of my favorite parts of the race was when I met Jennifer. I looked over and we smiled at each other, so I gave her a high five. After that, we realized we ran at about the same pace, so we stuck together. It was so nice to have someone there pushing me along when I wanted to stop and walk the rest of the way. She was a blessing.
I'm exhausted now, but I'm so glad I got to do this. There was 35,000 people there! So crazy. We ran around the Indy 500 track and around Indianapolis. To make it more exciting, there were random people cheering us along on the sidelines and different groups and bands performing so that we could watch as we ran past. And to make it even better, I had some of my friends texting me along the way (thanks, guys!) to encourage me as I ran. I almost cried about five times thinking about all of the people that worked so hard to get here and how many people were there supporting us.
And I'm so glad I got to experience all of this with Carey. She's the best roommate. Love love love her.
P.S. Ignore all of my crazy faces. I was exhausted and high on endorphins and excited to see someone I knew.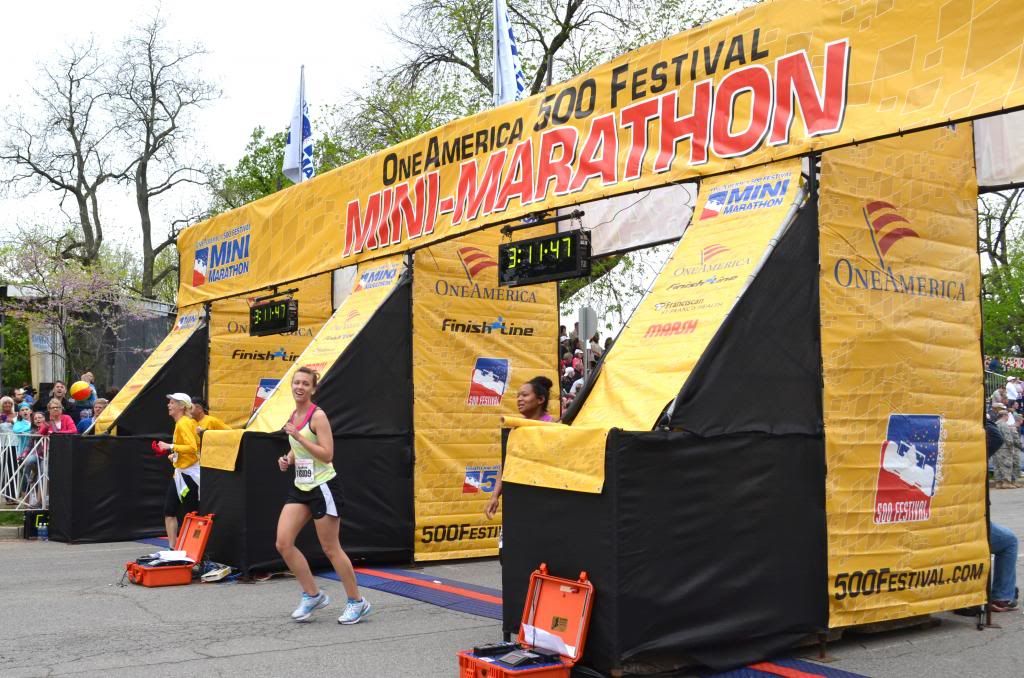 Have you ever run a long race? What did you think?