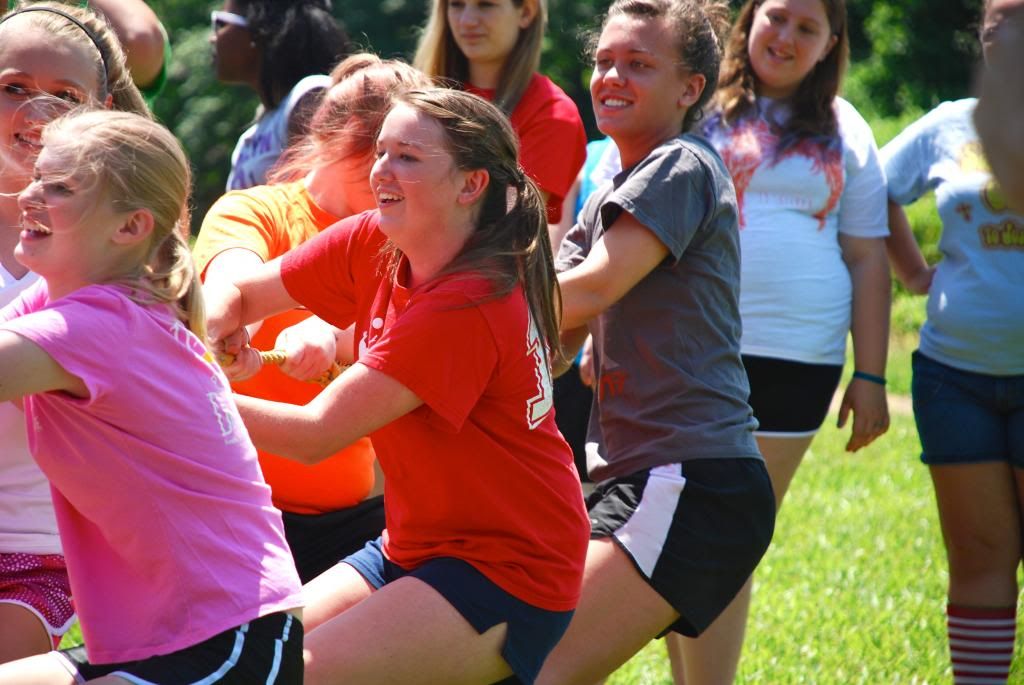 This week was so good, but so crazy. It was the first time all of my siblings and I were at a camp together! So weird. It was also a week of learning about my duties as a staff member and where everything is that I need to do those! I was a little bit of a hot mess sometimes.
But it was such an incredible week with the girls in my cabin. We would sing and make faces at each other and play with each others hair. And we won our first game of tug-o-war. Beasts.
We had great conversations about choosing joy and seeing God and relationships and just life. Those talks are my favorites. Thanks, girls, for sharing your lives with me.
And this isn't really camp related, but Erin showed up unexpected this week all the way from Atlanta! She could only stay for like an hour and a half, but still it was so good.
Also, this week I helped run canteen and only dropped two things, didn't mess up any names, did a lame zumba workout video, and kind of did something embarrassing. To get a package, my siblings and I had to say the alphabet backwards. I don't know if this is a normal thing to be able to do, but I can't. Like at all. Past Z, Y, X, W, I'm lost. But apparently my brother can! So he showed my sister and I up big time. Whoops. (If you missed it, these are all things that are a part of my
camp bucket list
.)
So you know how sometimes you expect God to teach you something, then he ends up teaching you something else? Yeah, that happens. This week when I was being a grump, the lesson was all about humility. Ouch.
Basically, I was reminded that camp isn't about me and what I want or need. It's about the campers and doing my best to be a good example of Jesus to them. A lot easier said than done.
True humility is not thinking less of yourself, it is thinking of yourself less - C.S. Lewis