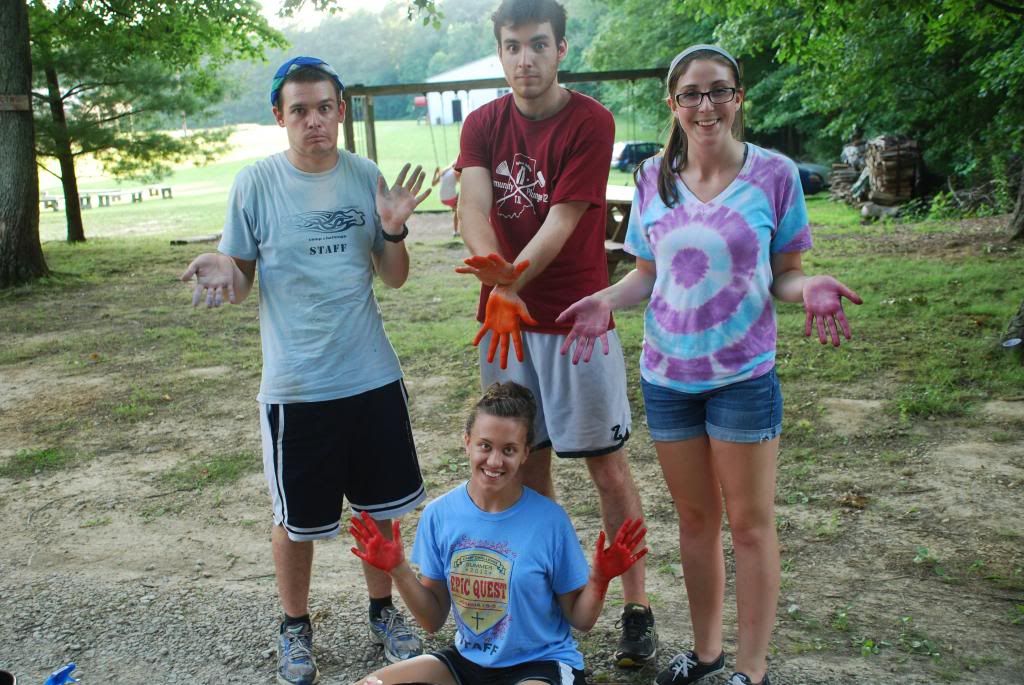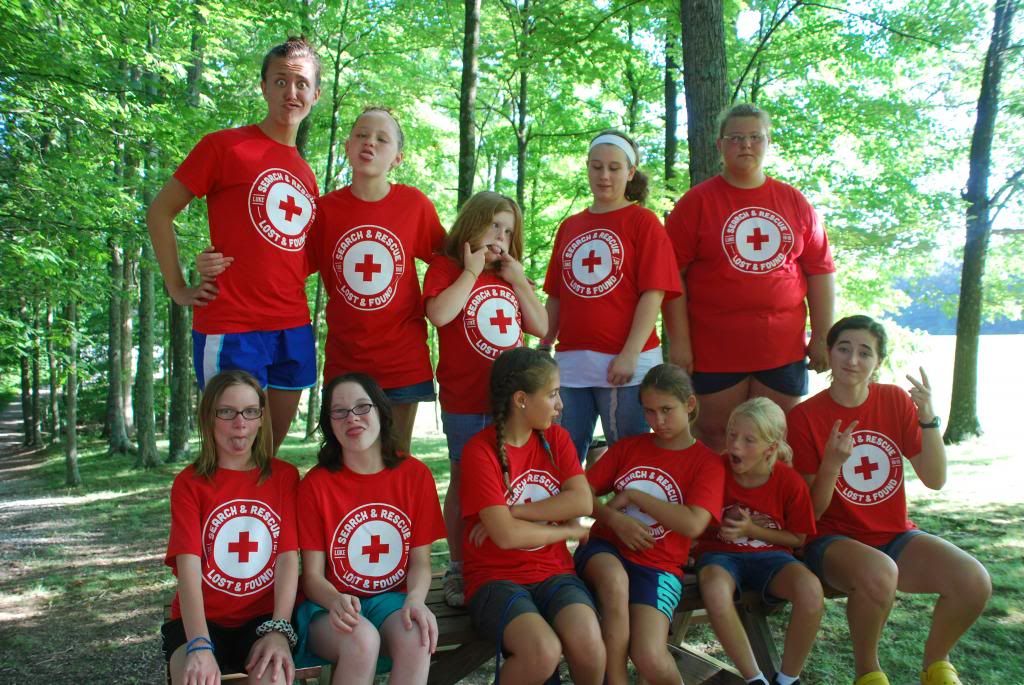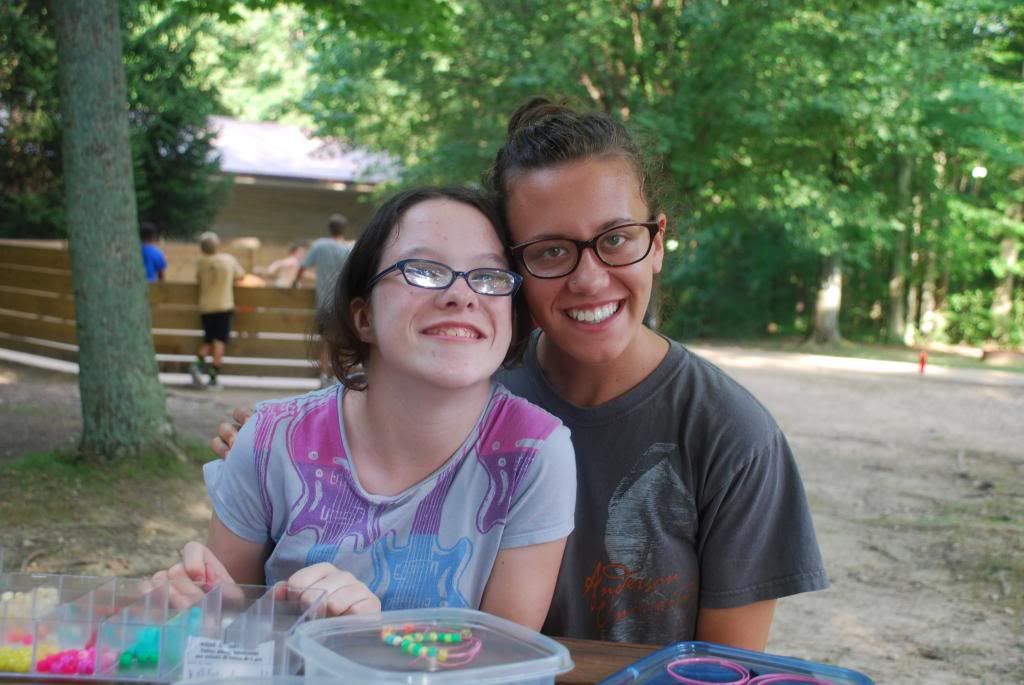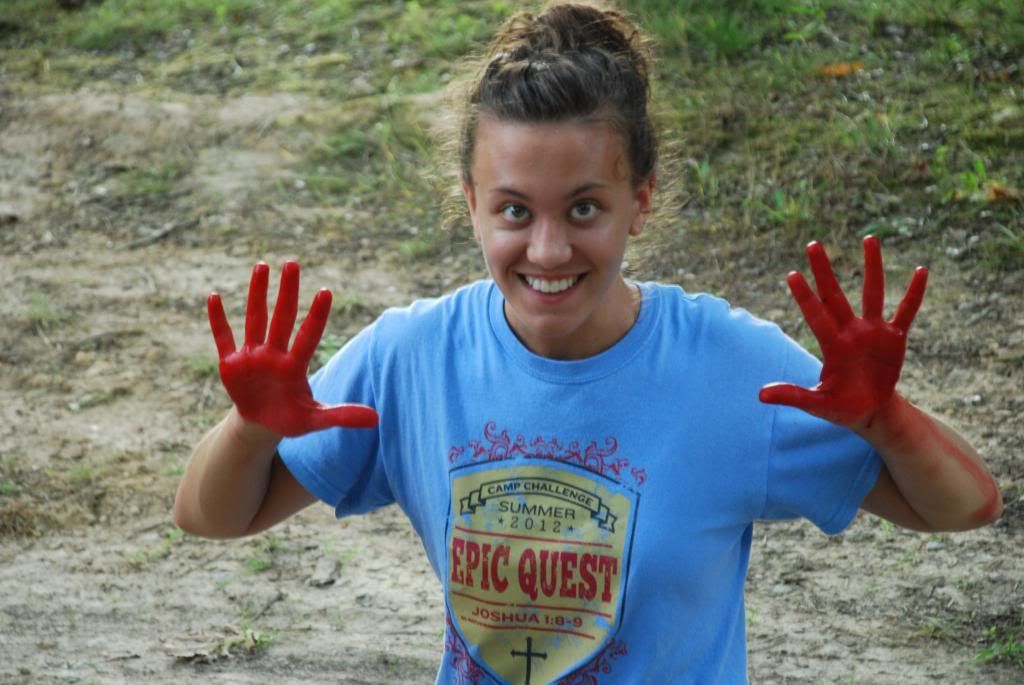 This week was fourth, fifth, and sixth graders, which was kind of strange since the age range was so wide, but I really really loved my cabin. I clicked really well with a couple of girls in my cabin so we had an awesome time hanging out.
One girl was pretty eager to get out of bed in the morning, so before I had even sat up, she was right there hugging me and telling me good morning. A little startling at first, but I really loved it. Throughout the day, she loved to hug a lot of the counselors just because. It was such a bright spot in my days.
I had a couple other campers who loved to write songs or skits and perform them for us, so that made our cabin time entertaining. And they listened well, which is always a plus. We may or may not have played the quiet game before bedtime. They were so competitive it worked beautifully. That was a blessing.
As you can see by my red hands (no, I did not kill a camper) , I got to knock tye dying off of my
bucket list
! I always forget how much I love to do it- I'm hoping to make some more shirts once I'm home for the summer.
We were also visited by Andrew and John, who are riding their bikes across America to raise money for the Wounded Warrior Project and keeping a
blog
along the way. They ended up staying with us longer than planned because camp is too fun. The campers had a ball asking them all kinds of questions and playing night games with them. Love it.
One week left! I'll be sad to leave, but I'm missing my friends back at home too. Bittersweet.