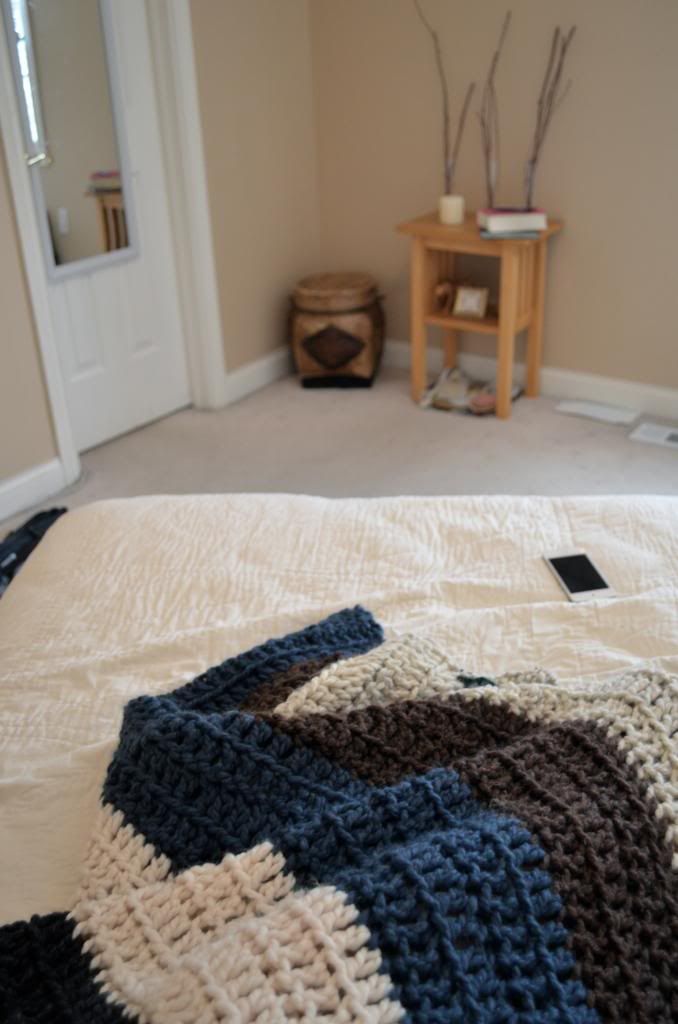 I made this blanket in one day.
Granted, I worked on it about all day. But still, I think a day is pretty good. All of the other blankets I've made have taken me at least a month to make.
..........
To view the complete post, visit my updated blog at
Thanks for stopping by!