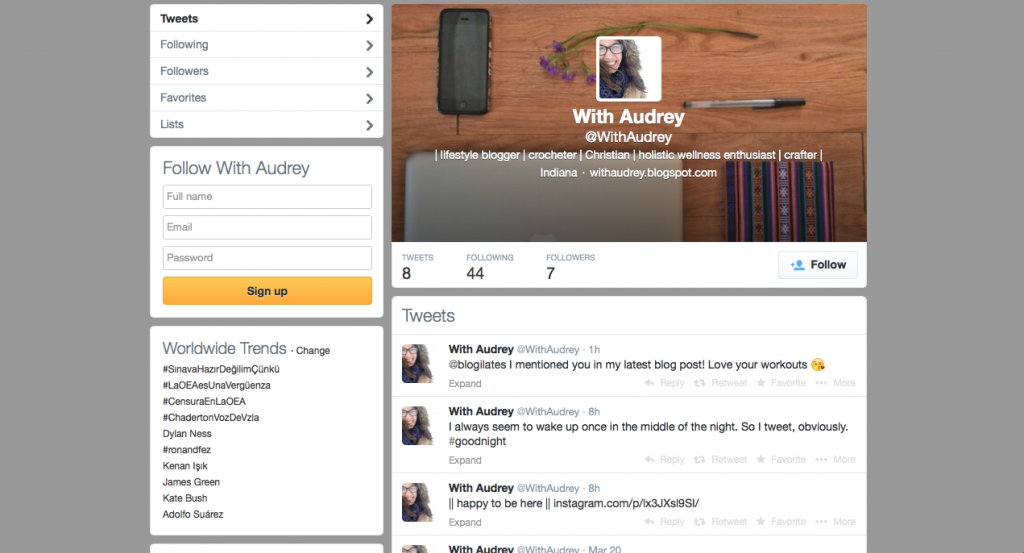 In the past, I've mostly resisted the twitter craze.
But lately, I've decided that I want a way to connect with my followers and other bloggers more efficiently. I've heard so much about the great blogging community out there, and I want to be a bigger part of it!
So, if you noticed, there's a link in the left sidebar and on my contact page to my twitter account!
Find me @WithAudrey
If you have a twitter, follow me and tweet at me! I'd love to get to know each and every one of you.